Snuggle pet Standard fleece harness
Harnesses - Snuggle Pet
Snuggle pet standard fleece harnesses come with front D ring.

Features:
Prevents pulling on the lead
Improves balance and control
Allows natural body language and canine communication
Aids training to prevent reactivity (lunging and jumping)
Greatly improves your dog's posture
Fully adjustable
Tough elastic prevents movement of adjusters
Can be used as a front leader for SM/CM dogs or similar conditions
Prevents coughing and choking in pulling dogs
Safe, comfortable, durable and humane
Manufactured here in the UK to a high standard,
Design aids recovery from orthopaedic and other surgical procedures, Veterinary recommended for tripaws and arthritic canines.
Pleas note like collars harnesses can be wriggled out of with enough determination!
Please see fitting guide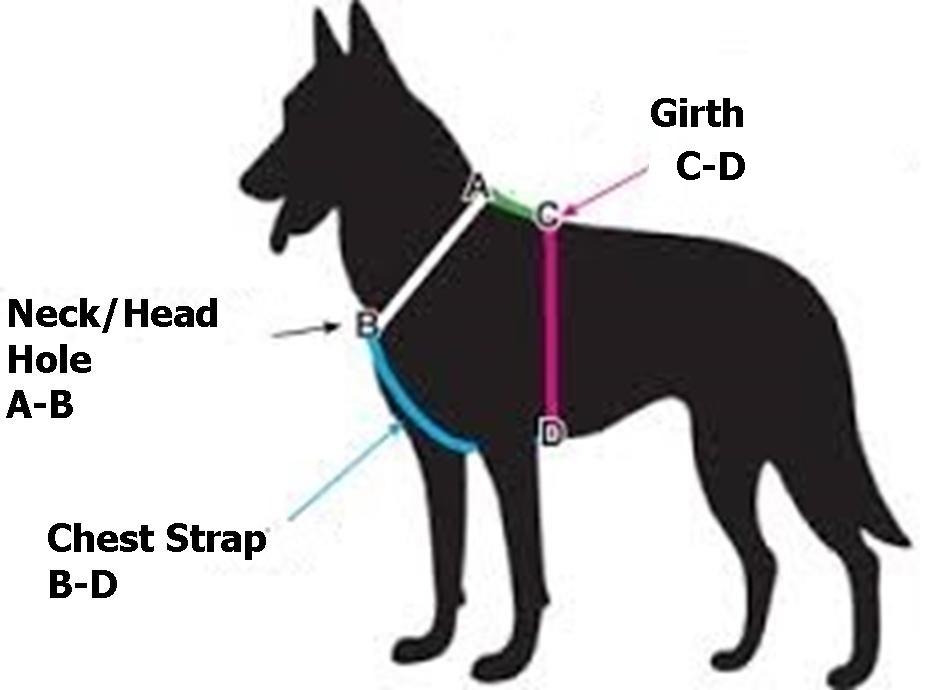 How to measure your dog for a harness
Sizes below are given as a guide for neck/head hole sizes:
Xtra small - Size 1 up to 31cm,
Small - Size 2 up to 38cm,
Medium - Size 3 up to 43cm, 
Large - Size 4 up to 50cm,
X-Large - Size 5 up to 54cm,
XX-Large Size 6 up to 60cm,
Reviews
Shipping and Returns
Delivery
The dispatch times (when the goods will leaves our warehouse) and the delivery times are as follows:

LeadingDog will dispatch your goods within 3 business day.

Business days are defined as any weekday (Monday, Tuesday, Wednesday, Thursday, Friday) excluding public or bank holidays.
We send all orders by Royal Mail. This means that you will usually receive your goods within 3 business days of dispatch (normally sooner).

The Royal Mail target time for international delivery is within three working days to Western Europe, four working days to Eastern Europe and five working days for the rest of the world.

Whilst every effort will be made to ensure that all items are in stock, this is sometimes not the case. If we are unable to dispatch your order within 3 days, we will contact you by email with an estimated dispatch date, offering you the chance to amend or cancel your order as you see fit.
Return of item/s within 14 days
Any item may be returned to LeadingDog within 14 days of receipt, for a full refund. The item/s must be returned in the condition in which they were received, complete with all manufacturer packaging and parts. Please ensure that the item is well padded and protected, if it is posted back.
Return of item/s after 14 days
In certain exceptional circumstances, LeadingDog will take an item back after 14 days for a refund, as long as it is in the condition in which it was received, complete with all manufacturer packaging and parts.